Partner Gîtes de France
We are now a partner of Gîtes de France. If you stay at one of the Gîtes de France classified accommodations, you can get a discount for renting a vintage car from us. Read the article to find out more.
Gîtes de France, what is it ?
It is a brand and a recognized label that refers to the gites and guest rooms of quality throughout France. An official classification allows any visitor to benefit from the best rooms with comfort and other services. Gîtes de France accommodations are known for their warm welcome, their conviviality, the meeting and sharing. Tourists of different nationalities gather around a table where the host has prepared the best dishes of the region. Favouring tourist stays in the homes of local people means making these vacations different, based on local and sustainable tourism.

Where are they in the Bouches-du-Rhône ?
The department is full of places to visit. Between the Camargue, the Alpilles and the typical Provencal villages, you will see all the colors and all the landscapes ! To give you an idea we are 20 minutes from Saint-Rémy-de-Provence, 45 minutes from Arles, 50 minutes from Aix-en-Provence and 1 hour from Marseille (45 minutes from Marseille Provence airport).
Accommodations Gîtes de France Bouches-du-Rhône : https://www.gites-de-france-bouches-du-rhone.com/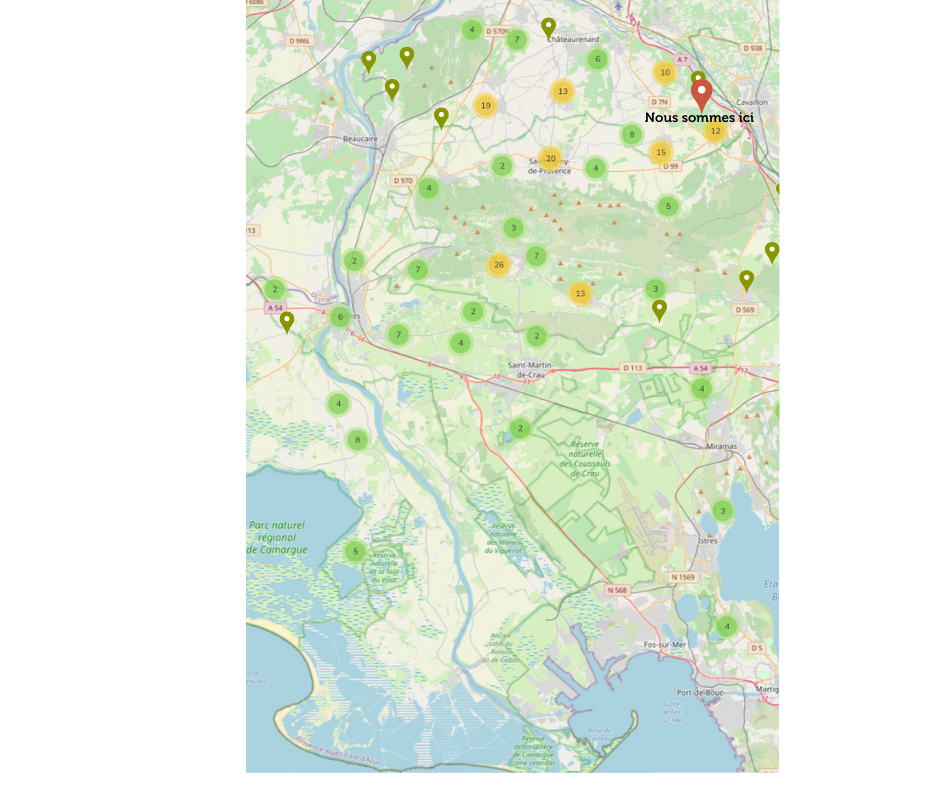 Where are they in the Vaucluse ?
The Vaucluse is known worldwide for its perched villages like Gordes, Lacoste, Ménerbes or Bonnieux. The ochres offer unique colors to the landscape in Roussillon or Rustrel. Without forgetting of course the lavender fields! You will find them everywhere in the Luberon.
To give you an idea we are 25 minutes from L'Isle-sur-la-Sorgue, 30 minutes from Avignon (20 minutes from the TGV station), 30 minutes from Gordes and 50 minutes from Fontaine-de-Vaucluse. Being located on the border between the Vaucluse and the Bouches-du-Rhône, you can easily explore the Vaucluse from our local vintage car.
Accommodations Gîtes de France Vaucluse : https://www.gites-de-france-vaucluse.com/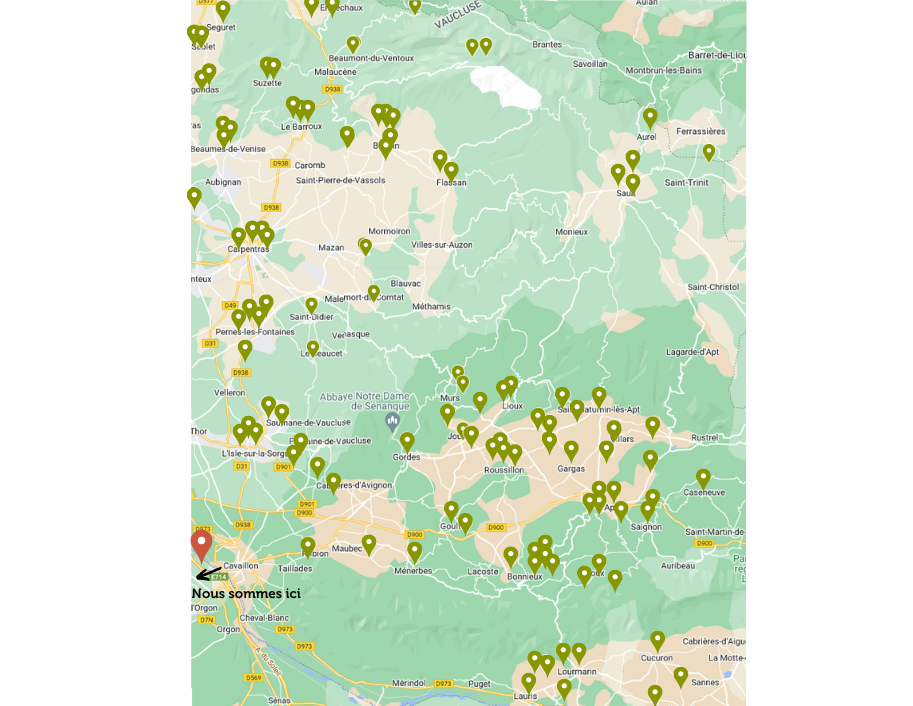 The Gîtes de France Holiday Passport
If you sleep in a Gîtes de France accommodation during your weekend or your vacations in Provence, you will have access to all their offers thanks to their Holiday Passport. This catalog, to be found here, allows you to do activities and visits during your stay.
The advantages
By staying in a Gîte de France, you contribute to the local tourism and support in a certain way the inhabitants of this territory. As a reward, we give you a -10% discount on all offers and on all car models with us.



How to take advantage of it ?
Only Gîtes de France accommodations are aware of this offer. Rent a vintage car to discover our beautiful region. From our premises in Saint Andiol, you can explore the Alpilles or the Luberon, by the day or over several days. You are free to do as you please, after all it's your vacation! Get on board a Deudeuche (2CV), a Mehari, a Beetle or a Combi Van.

Let your children or grandchildren discover these vintage cars, you will create memories all together. If you are a couple, find yourself in love, Provence is perfect for a romantic stroll! Are you on vacation with friends? Nobody said you couldn't have a fun time in a vintage car. On board a 2CV, you will discover new sensations, we guarantee it! And for even more color, if you are a larger group, make a colorful convoy. You won't go unnoticed in the villages!

Don't wait any longer and come to visit Provence in vintage cars! Contact us to know our rates and availability :)



Photo credit : @Onmetlesvoiles

Vintage car rental in Provence
Citroën 2CV, Citroën Mehari, Citroën Mehari Electric, Volkswagen Beetle Convertible, Volkswagen Combi Van T2 and Volkswagen Combi Van T1 Split
Rental in PACA Provence, Alpilles, Luberon, Avignon, Camargue and Marseille
For outings, weddings, birthdays, bachelor/bachelorette parties, groups, company seminars, team building
https://yesprovence.com/fr/
https://www.vintageroads.fr/