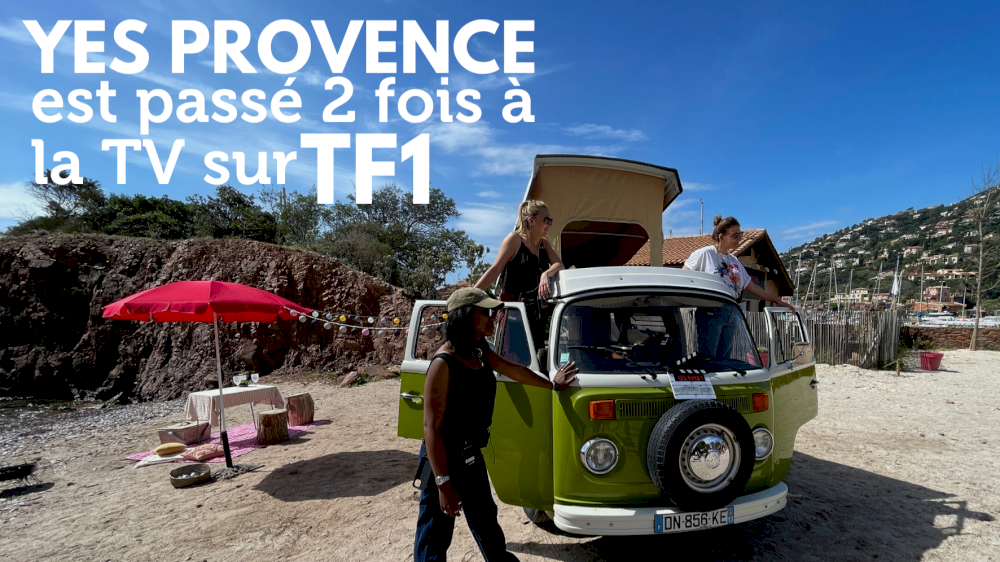 Yes Provence has been shown twice on TV on TF1
13/12/2022

Ils parlent de nous
We were lucky enough to be contacted twice by TF1 for a special program and a report. Curious? Watch these reports in replay (links in this article). Enjoy your viewing !
We were lucky enough to be contacted twice by TF1 for a special program and a report. Curious? We tell you everything!

50' Inside
Nikos Aliagas (presenter) during 50' Inside invites you to discover Provence in a Combi Van. During the few minutes, we plunge you into the decor of Provence, lavender, perched villags ... and vintage combi! Leaving our local in Saint Andiol, the film crew with some extras went in the direction of Alpilles. Passing by chance of the sheep during the transhumance, even these small animals saw our yellow suit! Crossing Saint Rémy-de-Provence then Baux-de-Provence, the Combi Van finished its escapade at the orientation table, a 360° view on Provence.

A beautiful image of Provence that smell good vacations. If they make you dream in these cases the bet is successful! If you want to try the experience, sleep in a T2 Combi Van and travel the small roads of the Alpilles, the Luberon, the Camrague or in the Gorges du Verdon, take the plunge and explore the South of France with us! Equipped for 4 people (a bed in the tent and an extra bed in the vehicle), you have a kitchenette, camping equipment, ideal for couples, friends or children.

Replay : https://www.youtube.com/watch?v=jfh6NhlkBbw&t=14s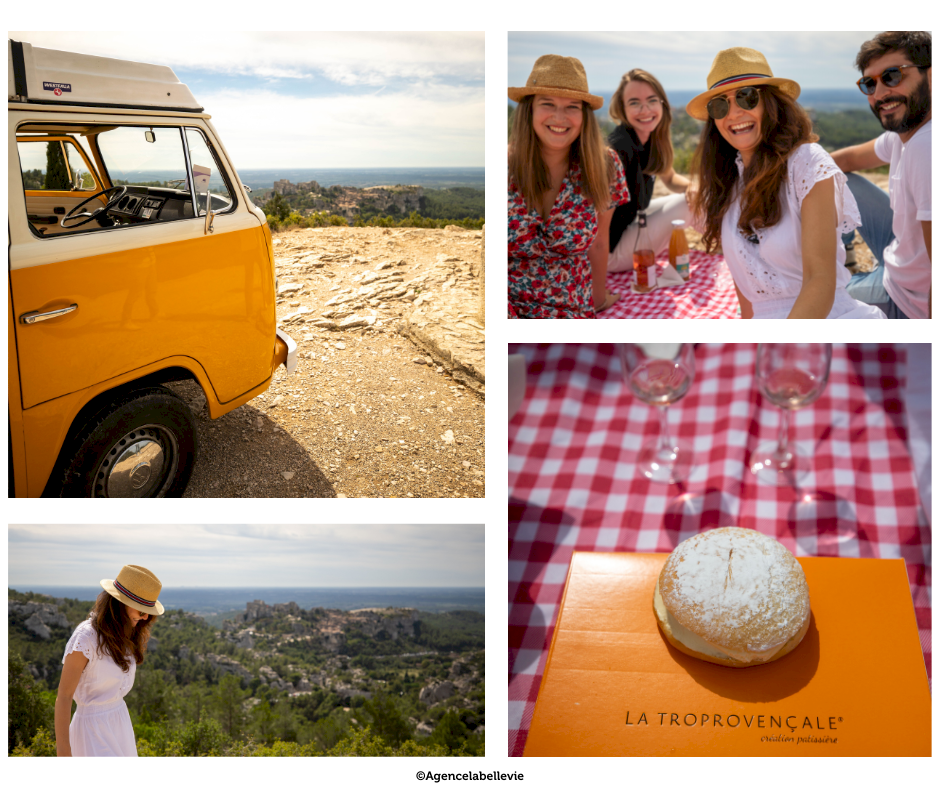 Our Most Beautiful Holidays
Every year, the program Nos plus belles vacances presented by Valérie Damido, travels through the towns and villages of France in search of the most unusual accommodations. Volunteers test these hotels, unusual houses or others during one night as well as the services and offers that are proposed. A couple had the pleasure to travel the French Riviera with one of our Combi Van. Meal on the beach, nap under the tent with the noise of the waves to rock them, they spent a relaxing afternoon. They also tested electric surfing with new strong sensations.

Replay : https://www.linkedin.com/posts/yesprovencevintageroads_yes-provence-vintage-roads-sur-les-plus-activity-6989222628771135488-48_9?utm_source=share&utm_medium=member_android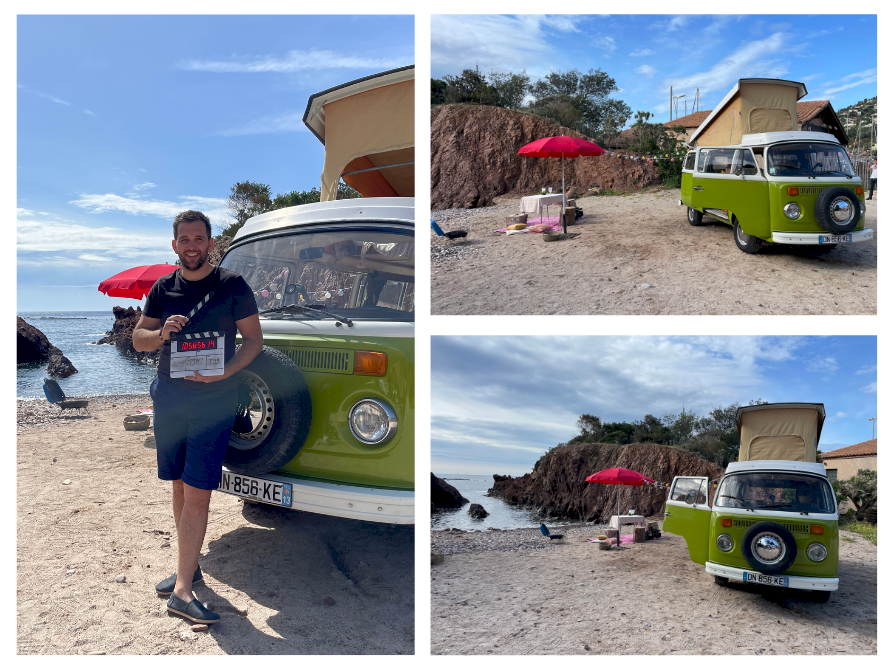 Are you interested in other vehicles? Fortunately for you we don't only have Volkswagen Combi Van. Get on board a 2CV, Mehari, electric Mehari, or a Beetle convertible. These cars may not have been on television yet, but they already charm the hearts of our customers. As a couple, with friends or as a lover, choose the model you want and explore the Luberon or the Alpilles at your own pace. You will feel the sun and the wind on your face, you will have the impression to be part of the scenery, the stroll will be only more beautiful. On board a vintage car, you must absolutely enjoy the moment!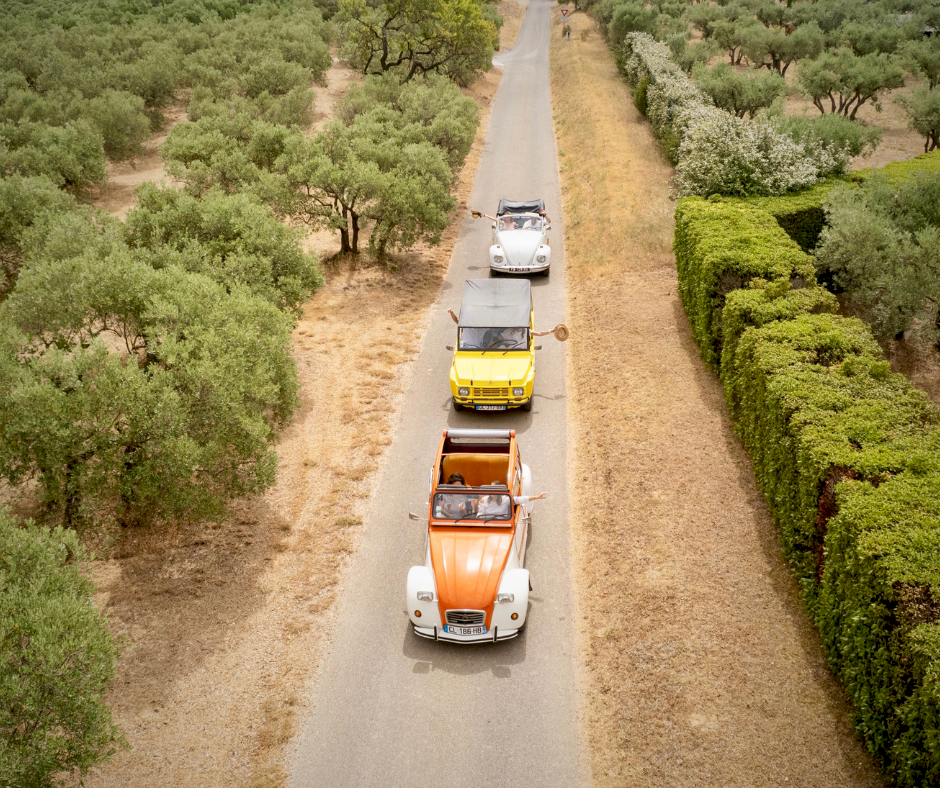 Vintage car rental in Provence
Citroën 2CV, Citroën Mehari, Citroën Mehari electric, Volkswagen Beetle Convertible, Combi Van T2 Volkswagen and Combi van T1 Split VolskwagenRental in PACA region Provence, Alpilles, Luberon, Avignon, Camargue and Marseille For stroll, wedding, birthday, bachelorette / stag party, groups, corporate seminars, team building
https://yesprovence.com/fr/
https://www.vintageroads.fr/