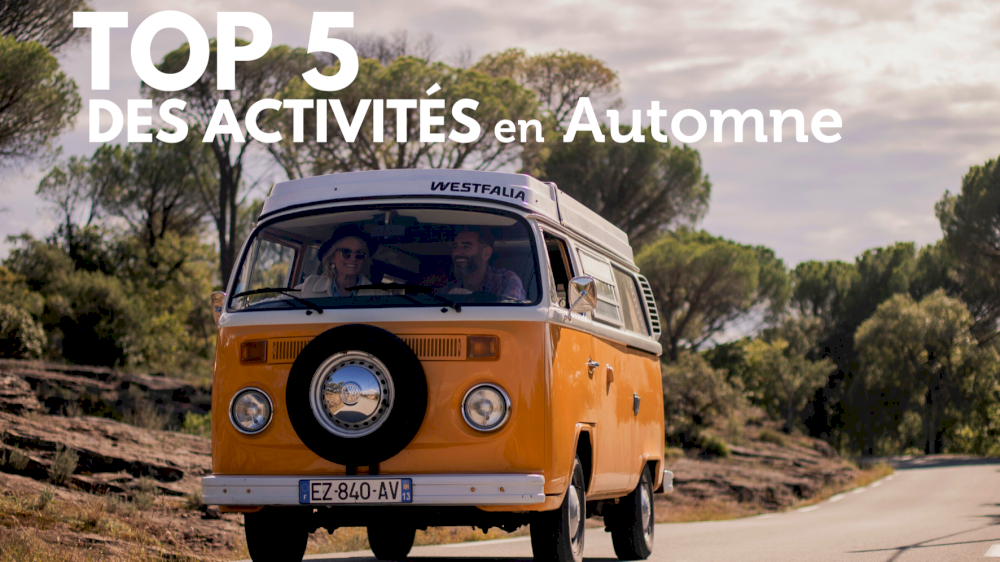 Top 5 fall activities
Top 5 activities to do during the All Saints' Day vacations: 2CV or vintage Combi rental, our cars will take you everywhere. Visits, tasting, landscapes, here are some ideas of rides with children.
Red, yellow, orange, these are the autumn colors that shape the landscape. From the Ventoux to the Luberon through the Alpilles, it is a new scenery that is designed before your eyes. Admire it up close in vintage cars. Dive into the heart of nature in a 2CV, a Volkswagen Combi or a VW Beetle.
Visit the famous villages of Gordes, Fontaine-de-Vaucluse, Saint-Rémy-de-Provence or Baux-de-Provence. Stroll through the typical Provencal streets without ever losing sight of the landscape. Contrary to what we think, Provence is not asleep in autumn, our region still has a lot to show you. Just go to the market in L'Isle-sur-la-Sorgue on Sunday or visit the Ochres de Roussillon, our villages are full of life! Autumn is a perfect time to relax and enjoy the peace and quiet. The atmosphere has nothing to do with summer. We take the time to stroll, to go from store to store without being hurried by cars or visitors.
Top 5 fall activities


Ride at your own pace in vintage cars. Take the family on a multi-day adventure in a Combi Van (we have a special offer for you right
here
). Just looking for a day trip? Get behind the wheel of a 2 horsepower car and let your kids discover the joys of old cars.
What to do in a 2CV during the All Saints' Day Holidays ?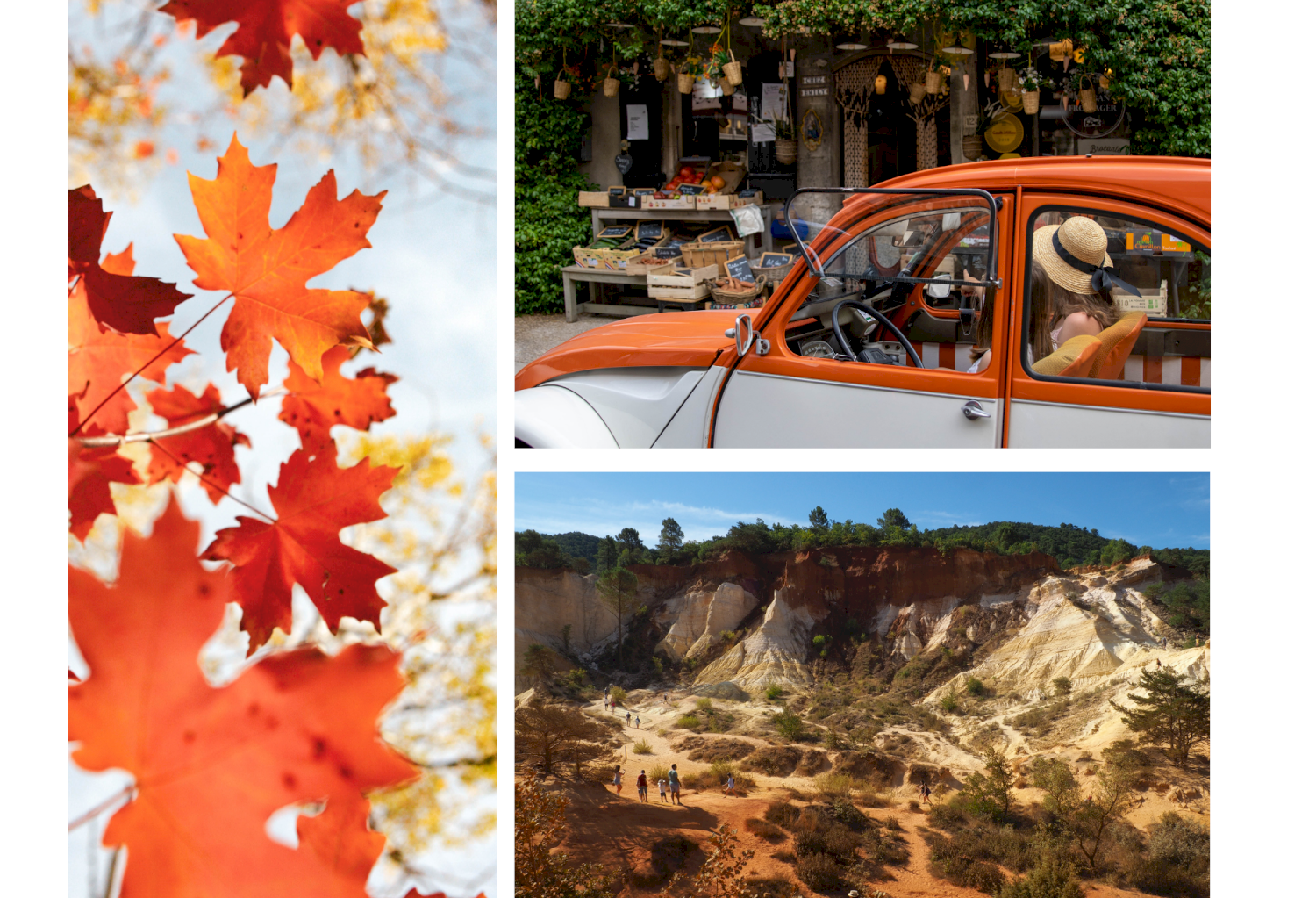 Photos credit : Unsplash Olivia Hutcherson /
agencelabellevie
/
natureprovencale
1 - Autumn, a season of different flavors
It's time for the olive harvest. Visit an olive growing estate and learn all about this little fruit of Provence. We recommend the Castelas Mill at the foot of the Baux-de-Provence. As a family, they share their passion and take care of olive trees, some of which are over a century old. Mushroom lovers, the forests hide many species to be picked with care. Ceps, morels and cloves, we let you go in search of them. When you return, cook them in salads, in a pan or in an omelette.
2 - Sleep in a small cocoon
Staying in unusual accommodations surrounded by the lake and trees offers you an idyllic landscape. All you have to do is curl up in a blanket with a hot chocolate and enjoy the scenery.

Photos credit :
Moulin Castelas
/ Unsplash Alisa Anton /
Coucoo Grand Cépages
3 - Brunch with your partner
In this season, it is good to take care of yourself and to treat yourself. Take your other half to the Domaine de la Pierre Blanche where you can enjoy an excellent brunch prepared by a chef with original and gourmet recipes.
Only on Sundays from June to October
On reservation.
Another address in L'Isle-sur-la-Sorgue: the Solelh Bistro. This bistronomic restaurant, listed in the Michelin guide, offers refined cuisine made from regional products. In a friendly atmosphere, spend a pleasant moment in love.
Book your table.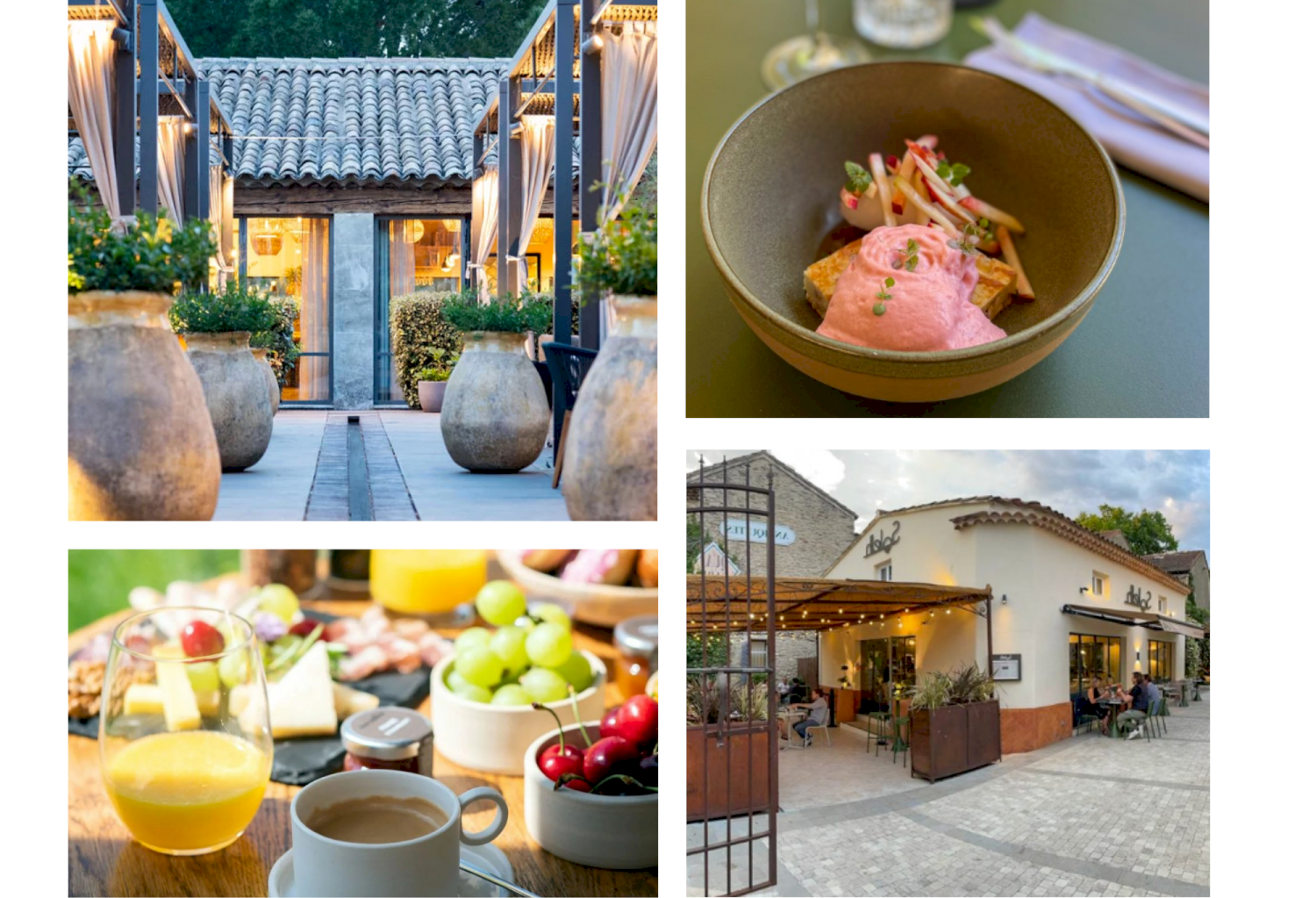 Photos credit :
Domaine de la Pierre Blanche
/
Solelh Bistro
5- An outing with the children
Children always want to discover the world. Animals are their best friends, whether they are feathered, have big ears or make strange sounds, they are fascinated. Visitez l'Arche de Méo avec plus de 450 animaux. Picnic area, snack bar and playground, everything is provided for children. They even propose animations, ask about the period of Halloween, maybe you will see a ghost coming out of the park of the llamas.
Take advantage of the All Saints' Day vacations to do something out of the ordinary and to break away from everyday life. Visit Provence in a 2CV, this outing will delight young and old. We have only one thing to say: Take the step and
contact us
.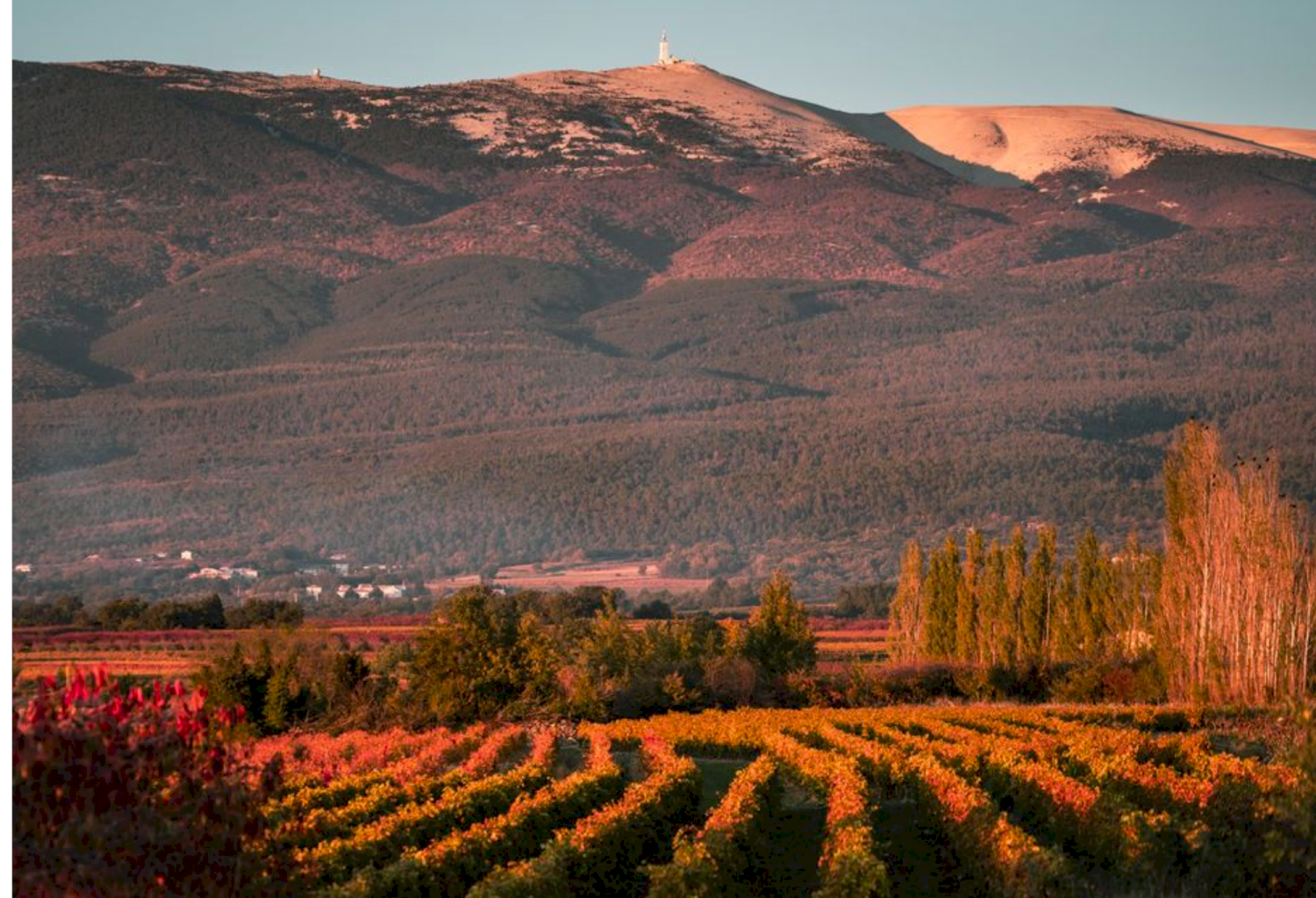 Photo credit : Ventoux-Provence

Vintage car rental in Provence
Citroën 2CV, Citroën Mehari, Citroën Mehari electric, Volkswagen Beetle Convertible, Combi Van T2 Volkswagen and Combi van T1 Split VolskwagenRental in PACA region Provence, Alpilles, Luberon, Avignon, Camargue and Marseille For ride, wedding, birthday, bachelorette party, groups, corporate seminars, team building
https://yesprovence.com/fr/
https://www.vintageroads.fr/