Sault
It is said to be the land of lavender. Under the plane trees next to the cafés, you will have a view of the Mont Ventoux and the lavender fields below. To your cameras !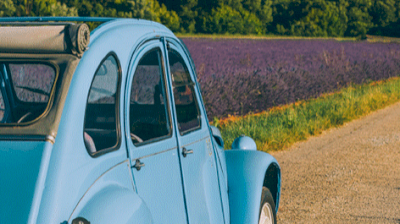 On the road to Rustrel
On the road to Rustrel, you can admire on both sides of the road, fields of lavender. You won't know where to look !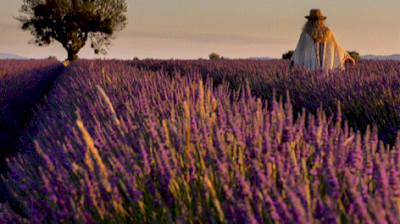 The Plateau of Valensole
For the most motivated, you can go to the Plateau de Valensole, the symbolic place of lavender. Count however a good hour to go there.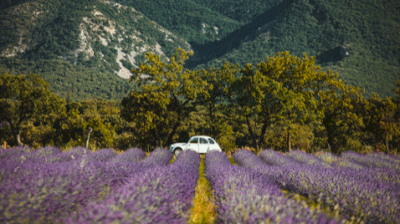 Lioux
We are here before the village of Lioux, against the cliff. A landscape already sublime which becomes even more so when it's lavender season.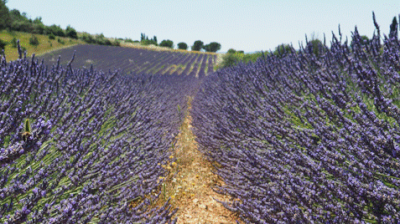 Plateau of Claparèdes
During the visit of the Distillery Les Agnels, you will discover how the essential oil of lavender is created and we invite you to walk on the Plateau des Claparèdes. The distillery also has picnic spots.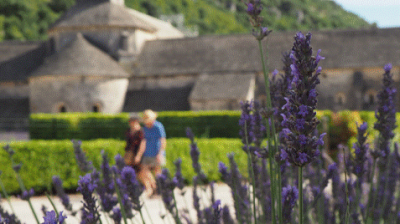 Abbey of Sénanque
Worthy of a postcard photo, the stone of the Abbey melts into the lavender. A beautiful sight to see early enough in the morning to avoid the crowd of visitors and enjoy it more.